Two Set Photos from Order of the Phoenix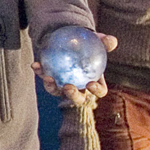 Feb 26, 2006
Uncategorized
German Potter fansite ExpectroPatronum have posted the first new photos from the set of Harry Potter and the Order of the Phoenix .
Update: as the site in question seems to be down, we've put these in an album in our gallery, where there are more than 9,000 images and many more coming every day.
These photos show Hagrid's Hut under construction. Readers will remember how we saw similar photos for the filming of Prisoner of Azkaban as well. Filming began earlier this month for Order of the Phoenix, which is due to be released in 2007. Thanks to ExpectroPatronum!