No Future Potter Films for Director Alfonso Cuaron?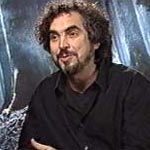 Mar 01, 2006
Uncategorized
ComingSoon.net has posted a brief interview with Prisoner of Azkaban film director Alfonso Cuaron, where he discusses the possibility of a return trip to helm a new Harry Potter film. While he did not rule it out altogether, it does not look promising with Mr. Cuaron saying:
"At this point today? No," he told us with a smile, "but I can tell you that I spent the most beautiful two years of my life doing 'Harry Potter'. Everything around the J.K. Rowling product is surrounded by this very beneficial energy. It's fantastic to be around her and associated with it. I don't know. In the future, if I'm invited, I would consider it definitely because it was such a beautiful experience, but in the same hand, I'm not very good about repeating stuff that I did before."
Thanks to ComingSoon.net and Sarah!