TriWizard Tournament Update, Contest and More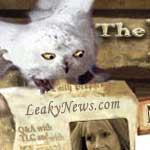 Mar 16, 2006
Uncategorized
Hey all – got some updates for you Beauxbatons over at the TriWizard Tournament (if you're not a Beauxbaton, you're not on Leaky's team! Sorry, guys).
Lots of info below, but first: Leaky is also announcing a contest related to this event: Once the tournament begins properly, the students to raise the most points for Beauxbatons will be featured on PotterCast at regular intervals (we'll determine a good interval once the contest has started – perhaps weekly, perhaps semi-weekly, perhaps monthly, we're not sure yet).
So sign up if you haven't; enrollment is closed, but if you still want to participate, use the code "LEAKY" when you enter (you must register before entering); this offer ends on March 20.
The practice task is now open; if you're sorted and enrolled you can earn 300 points by participating – and simply clicking this link gets you an extra 20.
Once you're sorted, you can get points by playing in your common room; the link to the practice task is below the common room as well.
Have fun, guys!