HP Reading Groups Open on the Lounge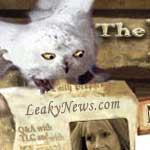 Mar 18, 2006
Uncategorized
Update: The response has been so overwhelming that we've had to create a waiting list; in three weeks those on this list will be formed into two (or more, depending on demand) groups, for additional book one discussion. Those on the list will be notified when their group gets going; use the links below to get sorted as usual. Read the post below for more!
~*~
The friendly folk over at the Leaky Lounge have opened the new Harry Potter reading groups, in response to the success of the Half-Blood Prince reading groups last summer. Sorting is going on right here and will run through March 24.
The groups will start with a six-week read of Harry Potter and the Sorcerer's Stone, with three chapters posted every week by a group discussion leader. Once this segment is complete, the next sorting will occur, for discussion of Harry Potter and the Chamber of Secrets.
You must be a LeakyLounge member to participate and share these excellent discussions with Harry Potter fans like you; so, register here if you haven't!
Enjoy, and thank you our LeakyLounge staff for putting together the best way to pick these books apart, chapter by chapter!