Emma Watson Newsletter Mentions Phoenix Filming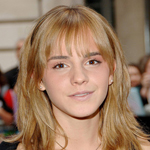 Mar 03, 2006
Uncategorized
Actress Emma Watson (Hermione Granger) is sending out a newsletter to fans who write her, and she briefly mentions working on the upcoming Harry Potter and the Order of the Phoenix movie. She notes that since GoF, she has been back at school studying hard, having fun with her friends, and is excited about begining the newest Harry Potter film. She writes:
"This film feels fresh and new as everyday I am introduced to new cast members and crew. Best of all is a new approach to the script from director, David Yates, who I feel I have learned something from already, and we're just a short time into shooting. This year I will be back to my usual Hermione self – lots of running around, some stunts here, and there and lots of being thrown around!"
You can read the entire newsletter here, thanks to Veritaserum!