Lexicon Introduces Knight Bus Tours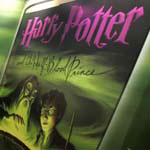 Mar 04, 2006
Uncategorized
Our partners at the Harry Potter Lexicon have a great new feature: Knight Bus Tours. These guided tours will zoom you through the Lexicon so you can discover things you never knew about Harry Potter; it will include commentary from Lexicon staffers and links to interesting pieces of Potter arcania and more.
Right now there are two tours available; The C Line (the Classical Tour) and the G line (the Gazetteer Tour). In the future, there will also be the O Line (Oddment Tour, for quirkier fare). Start your tour here, and have fun!
These tours have been programmed by Lexicon Clint with input from all the Lexicon staff; great work, guys, I'm off to take a tour now!