Sunday Times: Rowling to Read at Queen's Birthday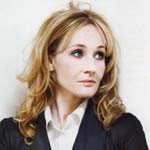 Mar 04, 2006
Uncategorized
UPDATE: We've confirmed that the Times's use of the words the "next" Harry Potter book are incorrect. Jo is not yet sure which book she will be reading, but it will NOT BE BOOK SEVEN. She won't read from that until it's finished and published. This was an unfortunate misprint.
The Sunday Times reports today that J.K. Rowling will read from "her next Harry Potter book", i.e., book seven, at the children's celebration for the Queen of England's 80th birthday party on June 25.
Note: This COULD be a typo, so we're trying to confirm whether or not they meant book six. Just a word of caution to the freaking-out among us.
Jo says: "I can think of no better way to mark the Queen's 80th birthday."
The article re-states that Daniel Radcliffe will attend, though his publicist says he will not. The party is for 2,000 children and 1,000 adult chaperones; the BBC will broadcast a 90-minute show from the event, which will transform Buckingham Palace into a theme park, recreating scenes from famous children's literature including Peter Pan, Winnie the Pooh, Beatrix Potter and Mary Poppins.
Thanks to Andrew of MuggleNet for the tip!