Brendan Gleeson Film Wins Oscar Award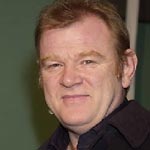 Mar 05, 2006
Uncategorized
At the Oscar awards tonight, Six Shooter, starring actor Brendan Gleeson ( Mad- Eye Moody) has just won the Academy Award for â€Best Live Action Short Film.†Congratulations to Brendan!
Update: Congratulations go as well to actor Ralph Fiennes (Lord Voldemort), who did voice work on the animated movie "Wallace & Gromit: The Curse of the Were-Rabbit" which won the Academy Award for "Best Animated Feature Film of the Year." Congratulations to Ralph!
Unfortunately Harry Potter and the Goblet of Fire, which was nominated in the Art Direction category, did not win this year, with the award going instead to Memoirs of a Geshia.