J.K. Rowling Donation Helps Charity Fashion Show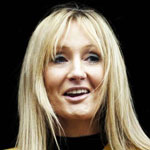 Mar 08, 2006
Uncategorized
Harry Potter author J.K. Rowling has contributed to the Edinburgh Charity Fashion Show to help raise funds for the Swaziland Charitable Trust and Maggie's Cancer Caring Centres. This fashion show raised some £100,000 for charity, with proceeds going towards a new library, and a new school for children orphaned by AIDS in Swaziland. Our favorite author donated a signed set of all the Harry Potter novels for this event. The Scotsman reports on how Jo became involved in this project, quoting show organizers as saying:
"JK Rowling just happened to be in a department store at the same time as our chairman, Joshua Scales, who asked her if she could help out – and we were delighted to get a signed Harry Potter box set."
Readers might remember that Jo has made charitable donations for Maggie's Centres previously.