Another Book Seven Release Date Rumor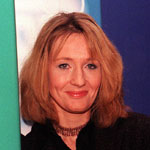 Apr 10, 2006
Uncategorized
Today the Guardian newspaper featured a piece on UK Harry Potter book publishers Bloomsbury, and there was a mention of Book Seven "probably" being released next year. The article highlighted again the future plans of the company after the last book comes out. Quotage:
The fact that Harry Potter and the Half-Blood Prince, the latest and sixth in the series, is also the penultimate cannot have escaped the attention of Bloomsbury's shareholders. Newton talks about sustaining the franchise with "launches" of Harry Potter products (audiobooks, cloth-bound boxed sets, and so on) until 2011, but the truth is that after the final volume of JK Rowling's series appears, probably in 2007 and then in paperback in 2008, the company has just three more years of mega-bucks revenues. Of course, Harry Potter will be a fantastic backlist asset, still worth millions of pounds a year, but the £100m-plus turnover figures and double-digit profits are going to have to come from elsewhere.
Again, while this is possible, any release date is still possible, and we do NOT know for certain if Book Seven is in fact coming out next year. Jo has recently said the book "is coming along nicely" and she is enjoying writing it, but beyond that we do not know when it will be released. This is an interesting article none the less, and gives some insight into the company that publishes the Harry Potter books. Thanks Nick!