Clip From Rupert Grint Film "Driving Lessons"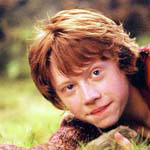 Apr 10, 2006
Uncategorized
A clip from "Driving Lessons" a new film starring Rupert Grint (Ron Weasley) and Julie Walters (Molly Weasley) is now online. As we told you previously, this film is to screen in a few weeks at the Tribeca Film Festival in New York, and tickets are now available. To watch this lovely scene from the new movie, click here.
Also a reader let us know that Rupert, along with fellow Potter actors James and Oliver Phelps (Fred & George) are due to appear on the Jo Whiley show next week, which airs on BBC Radio 1. More info when we get it.
Thanks much to Kate and Giana for the tips!