Leaky Text Chat Open Tonight, Saturdays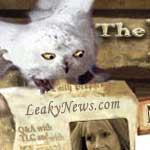 Apr 14, 2006
Uncategorized
Our text chat will be opening tonight from 9pm to 12am EST, just for some general chatting and fun; LeakyLounge staff and PotterCast regulars will be around, so make sure to come say hi and discuss some Potter! You must be a LeakyLounge member to take part; click here to register.
Also, the chat is now available every Saturday from 1pm to 3pm (EST); these are reading group chats but they're open to the public, and a great way to have some interesting discussion.
Also, the chat will be open all day tomorrow, from 6am to 6pm.
More updates and schedules soon; they will all be posted on our chat page.