New Essay from J.K. Rowling on Growing up Female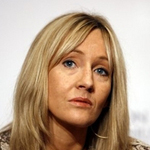 Apr 15, 2006
Uncategorized
A new book by Willa Shalit called Becoming Myself:Reflections on Growing Up Female contains a essay written by Harry Potter author J.K. Rowling. This book is a collection of thoughts and reflections on being female from sixty-seven notable women including Jo, as well as others such as poet Maya Angelou , author Joyce Carol Oates, and Academy Award winning actress Meryl Streep. There is a short excerpt of this new essay by JKR in the April 24th edition of People Magazine. Jo writes:
There are many things I liked, then and now, about being a girl. The friendships you make…I like women's perceptiveness and ability to empathize. I like their ability to juggle 19 jobs before breakfast, and I prefer women's shoes.
The author of the book, Willa Shalit, produced the play The Vagina Monologues, and is the co-founder of V-Day, the movement to end violence against women. This book is due to be released on April 18. Thanks much to WQR!