PotterCast #35 Ready for Download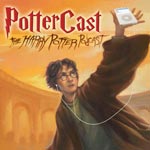 Apr 17, 2006
Uncategorized
PotterCast #35, the second part of our call-in show from this weekend, is now available for download! First, a reminder: Our impersonations contest is still going on, and at stake is $30 at The Cauldron Shop. For more, click here.
In this show:
-A quick news discussion with the PC trio precedes the call-in show, in which we discuss:
–Emma's not a pink power ranger
–Jo Rowlng's recent site updates
–The pressure to be thin and Melissa's upcoming reality podcast
–One more Chipotle card and John dances
–Have you sent your RSVP (how many people, are you registered for Lumos) to [email protected] yet?
–See Chris Rankin in Wuthering Heights
–The early bird movie countdown
—The Webbys (thank you for your support, guys! We're verclemped)
–Dan's new portrait
–Canon Conundrums, a new PotterCast segment coming next week! (Have you sent in your voicemail on the chess match?)
–The Leaky Quiz section
-And on the call-in portion:
–Chris Rankin returns to answer people's questions
–PotterCast nearly gets someone committed (literally)
–What Luna may do as a career
–"She lies" returns
–Luna as Tonks's secret daughter
–Nevillenevillenevillenevillenevillenevillenevilleneville
–Chris wonders about Aberforth's loyalty
–John tries to trick Chris into giving up details about Dumbledore vs. Voldemort
–Voldemort as Myrtle
–Wizards dying by non-magical means?
–The Dawlish rap
–What to keep in the fifth movie
Running time: 1:00:14
If you are new to all this podcasting stuff, it's really easy: download and install iTunes, then click here to listen. Everything else is at PotterCast.com – you can also direct download it here, and discussion of the PotterCast is right here. Enjoy!