PotterCast Call-In #2 Tomorrow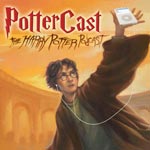 Apr 07, 2006
Hey folks; we're having our second call-in show for PotterCast this Saturday, April 8, from 1 p.m. to 3 p.m. EST. That means 6p.m. in the uck (U.K. for those not familiar with Noeisms). If you've got a Potter question or comment you're dying to discuss, pet theory, singing telegram, or if you just want to say hi at this time, please do. You can do so by using Skype to contact the name PotterCast, or use a good ol' phone: Our numbers for this 'cast will be:
1.702.42.LEAKY (U.S.)
207.193.2872 (U.K.)
Pluses at your discretion, we guess. It'll be Sue, John and me, ready to chat anything Potter-related and then some. We might have a further update about this coming sometime today as well; keep an eye here. Can't wait to talk to you all! Last time was a blast and this time will be even better, we think.