W.O.M.B.A.T. Scores Are In!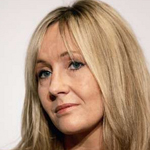 Apr 07, 2006
Uncategorized
Make sure you have your student ID number in hand, and head over to JKRowling.com for your W.O.M.B.A.T. results! Be sure to tell us what you got in the comments – I feel a bit like Harry with the Potions exam in saying I got an E (that blind picking of answers sure paid off…)
The note that comes with it says, be reminded, that this is Grade 1, and "we hope that you will attempt our next and more difficult examination in due course." Oh, man. It gets harder. A theory: Seven tests leading to a title, perhaps?