PotterCast #37, Films in a Bottle, Now Online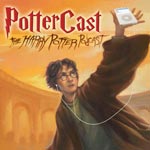 May 01, 2006
Uncategorized
PotterCast #37, Films in a Bottle, in which the first of two parts of your awesome Harry Potter Impersonations stars, is live!
In this show:
-Part One of the Impersonations Contest
-Canon Conundrums two: Who was in Godric's Hollow the night of Harry's parents' murder? (We start out talking about the whole 24-hour gap but that doesn't quite work out.)
-Next week: What's the secret of Harry's green eyes? (Leave your voicemails now)
-Hey, it's again time to vote for us at Podcast Alley if you love us

– and we forgot to ask in the show again! Thanks for your support, all.
-Have you subscribed to Owl Post yet? It's going strong!
-Errrmy…
-Talk of Grawp, Aberforth, and John's Dance Dance
-Talking about the Weasley twins in the modcast, as you all requested
-Why didn't McGonagall know anything?
-What destroyed Harry's house (a Hermione bombarda)
-We clear up Ben's role in the last impersonation contest
– Why John likes impersonations of not-yet filmed books
-Dumbledore doing "Be Our Guest"
-John gets impersonated
-A bevy of Ritas
-"I confess myself confused!"
-Trusty Stede enters! Only John notices at first! More on that next week
-John's 'favorite' line returns
-An off-topic contest in the wrapup
-A great "In the Know" coming, as well as a double-e with two t's
-The MuggleBoys let us know who was REALLY at Godric's Hollow
Running time: 1:18:38
If you are new to all this podcasting stuff, it's really easy: download and install iTunes, then click here to listen. Everything else is at PotterCast.com – you can also direct download it here, and discussion of the PotterCast is right here. Enjoy!