J.K. Rowling Updates Site with US Visit Info; Public Reading Ticket Info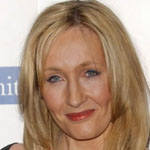 May 10, 2006
Uncategorized
J.K. Rowling has updated her website with more on her upcoming visit to the US, which will include a charity reading, her first here in the States since 2000. Jo will be reading in public, along with authors Stephen King and John Irving at Radio City Music Hall in New York on two nights, August 1 and 2. Tickets for this event called "An Evening with Harry, Carrie, and Garp," will be available starting on FRIDAY, MAY 12, and Jo has let us know the numbers to order. Important info:
Tickets ranging from $12.50 to $100 will be available through Ticketmaster from May 12, 2006 at 10 a.m (which is 3 p.m. in the UK).

Telephone numbers:

212-307-7171 (New York City)
212-307-1000 (MSG/RCMH hotline)
201-507-8900 (NJ)
845-454-3388 (Westchester)
631-888-9000 (Long Island)
203-368-1000 (Connecticut)
(Limit 8 tickets per purchase)

Pairs of prime orchestra seats will also be available via a Ticketmaster auction online. A limited number of "Family Packages†which will include 4 premium orchestra seats and a set of three signed books — one from each author — will also be on sale at that time for $1,000. Anyone who purchases a ticket will have the opportunity to submit a question for the authors via email.
Update: You can see the ad for this event here, as well as read the press release on this event, here.
Update #2: This event is also listed on the ticketmaster website.