Jo to Read From HBP at Queen's Birthday Party; Contest to Win Tickets to Party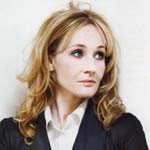 May 18, 2006
Uncategorized
Previously we told you that author J.K. Rowling would be attending a special birthday party for the Queen at Buckingham Palace where she will be making a special reading. The Telegraph is now reporting that Jo will be reading from Harry Potter and the Half-Blood Prince. This reading is scheduled to be broadcast on the BBC on June 25. After this reading there will be a stage show that will feature "dozens of the best-loved children's characters."
The Telegraph is also holding a contest for two children aged 4-14, and 1 adult to attend this special party. Contestants must be residents of the UK, and the children must answer the question "Which children's character would you most like to meet at the Palace and why?" To enter:
Send your entry on a postcard – including your name, age, address and telephone number – to Queen's Tea Party Competition, The Daily Telegraph, 1 Canada Square, London, E14 4FD, to arrive no later than Friday May 26.
Thanks to HPFZ for the heads up!