PotterCast Call-In Reminder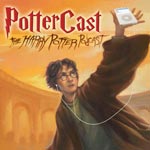 May 06, 2006
Uncategorized
First; for those having issues, PotterCast.com is again fully functional; some of the old shows are not working for download right now but that will be fixed shortly. And now:
Quick reminder: today is the last day to send in your voicemails (not emails; we get so many emails and love hearing the theories, but to be included on the show it has to be a voicemail) relating to this week's Canon Conundrum: What is the significance behind Harry having his mother's eyes? To do so you can:
Skype the username PotterCast (free)
If you are in the US, call 1.702.42.53259 (1.702.42.LEAKY) (regular rates apply)
In the UK, 02071932872 (regular rates apply)
Email a audio file to

[email protected]
Please include your name and where you're from, and make sure your message is AT MOST 30 seconds long.

Thanks, we can't wait to see what you have to say.