J.K. Rowling Coming to New York in August; will give Charity Reading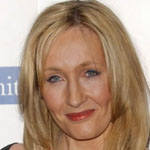 May 09, 2006
Uncategorized
Note: We CANNOT get you tickets and do not yet know HOW to get tickets – there isn't even a set date yet, so please stop emailing. As soon as we know you'll know!


The great news keeps on coming today. The New York Times is now reporting that our favorite author will be in New York in August and will be making a charity reading. The paper reports that J.K. Rowling will be making a rare public reading at Radio City Music Hall along with authors Stephen King and John Irving. This invitation to participate in this charity reading comes from Stephen King, who has created the Haven Foundation, a charity " to help performing artists who have suffered illnesses or debilitating accidents that prevent them from working."
Jo is quoted as saying:
"Stephen pretended to be in suspense about my answer, but frankly, this was easily one of the most enticing propositions ever put to me in an envelope."
We do NOT know yet what book Jo will be reading from, and are working to find out more. Tickets are available for this event, which is being sponsored by Scholastic, the US publishers of the Harry Potter novels, and Simon & Schuster. Costs for this event "range from $12.50 to $100 apiece, with $1,000 family packages including four orchestra seats and a signed book from each of the authors." All proceeds from this event go to the Haven Foundation, and Doctors Without Borders.