Additional Set Photos from Phoenix Filming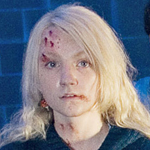 Jun 10, 2006
Uncategorized
Last month, TLC first reported that filming was taking place on location in London along the river Thames for scenes for the upcoming Order of the Phoenix film. London Taxi Tours.com has now posted two photos from what seems to be filming on the river. We can not determine if there are any of the actors in these pictures, but it appears to be mainly the crew filming out on boats. The site writes:
"During the middle of May we spotted the film crew (for Order Of The Phoenix) filming along the River Thames, speeding up and down the river – ideas for what they where doing – We think they were practicing the flying broomsticks (using special effects) scene where Harry arrives in London from Privet Drive to stay at Grimmold Place."
This matches the information that TLC posted last year, where in an interview with director David Yates, he specifically spoke about his intent to film a "big wizard chase" along the river and the landmarks of London. Other photos also online show Hagrid's Hut, very similar to ones we have seen previously.
Please note: On their website, London Taxi Tours also says that "Harry Potter and the Order of the Phoenix is being filmed in Turkey at the moment." We do not know if this is accurate, as earlier reports of filming overseas had been previously dispelled. While principal filming for Phoenix is now on hiatus, second unit crews could be still working, and it is possible crews are filming exterior shots overseas. We are trying to get more information on this and will update with more when we can. Thanks to London Taxi Tours and those who emailed!