Ralph Fiennes Interviewed in The Observer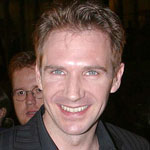 Jun 14, 2006
Uncategorized
In a new interview in the New York Observer, actor Ralph Fiennes (Lord Voldemort) discusses award nominations, stage vs. screen performance and more — this despite the fact that he calls interviews "too exhausting to hate." Mr. Fiennes will continue his Tony-nominated performance in the title role of the "Faith Healer" until the play closes in August. He will then take a holiday before reporting for duty on the set of Harry Potter and the Order of the Phoenix, about which he says:
"'It's a great lot of fun,' he said, and broke into a sunny smile. 'I think I'm going to get to do a great duel against Michael Gambon, who plays Dumbledore,' After that, he plans to start raising money, because, guess what? That's right: Next, he'll direct."
Note to parents — this interview contains strong language.