Jo Rowling, Doctor of Laws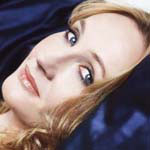 Jun 22, 2006
Uncategorized
J.K. Rowling will receive a Doctor of Laws honorary degree on July 6 from the University of Aberdeen for her contributions to multiple sclerosis research. She said, of the honor:
"I am extremely honoured to be receiving this honorary degree from such a distinguished Scottish university, with such a dynamic international reputation.

I am also particularly pleased to support the work that the university's institute of medical sciences is doing on MS research.

As the patron of the MS Society Scotland, and someone with personal experience of the devastating effects of MS, it is a great privilege to be able to help the institute continue its pioneering work into the causes and effects of multiple sclerosis.
She will receive the degree in a ceremony at the university's Marischal College. Other honorees are American space pilot Brian Binnie and chairman of Baxters Food Group, Audrey Baxter.