JKR Writes New Article on Children in Cages; Launches Fundraising Website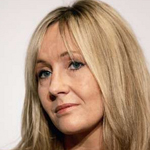 Jun 27, 2006
Uncategorized
Author J.K. Rowling has written an article highlighting new work facing the Children's High Level Group and the plight of children in Eastern European orphanages. Earlier this year, Jo became involved with the CHLG after being moved to action when reading about children kept locked in cages. In January she traveled to Romania as part of this group in order to effort changes for the better. In this new article Jo writes for The Sun, she explains about the launch of the Children's Voice fundraising and awareness campaign, and the launch of their new website www.thechildrensvoice.com. At this website you can find out more information about their goals, read stories regarding the children's plight, download fundraising ideas, and contribute. Jo writes:
"Together, we can change the lives of tens of thousands of children across Europe by ending practices such as cage beds, keeping as many children as we can out of institutions and ensuring as many as possible are raised by families who love them."
Thanks much to Elaine for the scan!