Michael Gambon Laments Loss of Dumbledore; Hopes for Return in Book Seven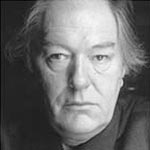 Jun 27, 2006
Uncategorized
Actor Michael Gambon, who plays Albus Dumbledore in the Harry Potter films, has given a new interview to The Telegraph where he says he read about the events of Book Six in a newspaper, and his reaction to them. He also says he has a message for author J.K. Rowling as well. Quotage:
"I die next year," he says. "I think I read it in the paper. It was such a shock. I thought, [expletive deleted]. I'm sure if she reads this article, she might think, 'Ah, poor bloke. I'll put him in the seventh book as a ghost.' If she would kindly just put me in there."
Michael Gambon currently is performing on stage in London in the production of Eh Joe and will return again as Professor Dumbledore in Harry Potter and the Order of the Phoenix. Thanks for the heads up Matt!