Happy Birthday, Jason Isaacs!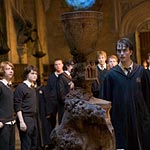 Jun 06, 2006
Uncategorized
Oh what glad tidings and joy I have this day
Everyone, won't you please join in and say
Here's to you, Jason Isaacs,
Happy 43 Birthday!
Here's to you Jason, our favorite beautiful blue-eyed baddie! May you always wear the Paris Hilton wig as Lucius Malfoy with style for years to come. Cheers to you on your birthday!