New Michael Gambon Interview: Driving, Dumbledore and More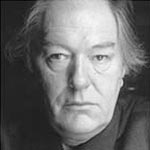 Jun 06, 2006
Uncategorized
Michael Gambon recently appeared on the British television show Top Gear, and sat down with presenter Jeremy Clarkson for a chatty and very funny interview in which he discussed cars, interviews, theater and film. You can see this interview in WMV and iPod-friendly format here, thanks to our reader Sarah, who sent it in:
WMV
MP4 (iPod Friendly)
Here's the Dumbledore bit — but please bear in mind that this was said in a tongue-in-cheek manner:
Jeremy Clarkson: " . . . but of course since then, now Harry Potter has come along."
Michael Gambdon: "Yeah, I'm Dumbledore. Richard Harris did two films, and he died. I am now on my third."
JC: "Do you understand the first thing that's been said in Harry Potter?"
MG: "Well, I read the script and learn the lines and I try to understand. I have to understand it, don't I, sort of . . . Quite often I don't know what's going on."
Thanks Sarah!