Devon and Stan Say Konichiwa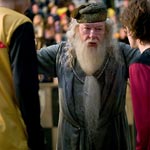 Jun 08, 2006
Uncategorized
Devon Murray (Seamus Finnigan) and Stanislav Ianevski (Viktor Krum) have been touring Japan, and have sent Leaky some pictures of their visit:
Visiting Red Monkey in Shibuya, picking out their watches (the Red Monkey Watches are known as celebrity watches).
In Fukushima, they visited girl's school and
experienced a tea ceremony.
Playing the Koto, the Japanese harp-like instrument.
Talking about their filming experiences and personal story.
With Sumo wrestlers in Tokyo.
Visiting the hamburger shop Logkit in Sasebo, Kyushu (Southern island), where they met The BurgerMAMA-san.
Visited a famous local cookie factory in Sasebo and wore the worker's costume.
Devon & Stan on the glass top of a high bridge (43m from the sea level) in Sasebo.
Posing at YY Boueki shop in Sasebo with the Japanese promoter, Mune.
Tomorrow, June 9, Devon and Stan will appear at the Hotel Monterey La Scaur, Osaka, Japan, from 2 p.m. to 5 p.m. They will then attend a dinner party at the same hotel. There is a fee for autographs and photos.
On June 11, Devon and Stan will make an appearance at RERA Outlet Mall in Chitose, Hokkaido from 1l:00 AM through 6:00PM.
Get more info at Hollywood-Japan.com. Thanks guys!