M. Night Shyamalan: "I would be the greatest protector" of Rowling's work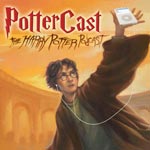 Jul 13, 2006
Uncategorized
Director M. Night Shyamalan would treat J.K. Rowling's source material as "sacred," he told PotterCast earlier today.
"I would be the greatest protector of an author's stuff," he said when asked how much liberty he'd take with Harry Potter plot and theme.
The director, who is doing press for his new fantasy film, Lady in the Water, and has only ever presented films based upon his own creations, was asked earlier this week by ComingSoon.net if he would consider directing a Harry Potter; he said he'd been offered the first film, but at the time was working on Unbreakable and so couldn't consider it; he also said that "it needs to be kind of handed over, adoption papers and everything."
He clarified his statements today, in a PotterCast interview that will be published with the next installment of the podcast on Sunday.
"I would be very wary of screwing it up," he said. "So I would be very careful…I would cherish it."
He also said that if given the choice between the remaining two projects, he would like to direct film seven, and that missing his opportunity to helm the first film "haunts" him.
A full preview of this interview is now available on PotterCast.com.