Matt Lewis Returns to PotterCast (and you get to talk to him, too)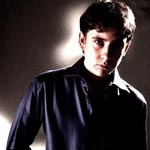 Jul 15, 2006
Uncategorized
PotterCast will soon welcome back its guest of a year ago, Matt Lewis (aka Neville Longbottom), for a long chat about the changes of the past year, Order of the Phoenix and more; and we want you to talk to him too.
We'll be talking to Matt this Tuesday, and want to open the lines to some of you as well (without destroying all our computer connections), so here's how it's going to work:
-Between now and MONDAY 9 PM EST, you call the PotterCast voicemail and leave your message and/or question for Matt. Leave your Skype name and/or phone number IN THE MESSAGE (it's easier for us to note it that way).
-We will screen these and choose a few respondents to call during a portion Matt Lewis interview. This means you must be at your phone/computer between 12 pm EST and 2pm EST on Tuesday, July 18.
So, think hard, leave good questions! This interview will air after all the Lumos/NYC craziness, in August. Here's how you leave a message:
Skype Username: PotterCast
Voicemail #: In the US:
1.702.42.53259
(1.702.42.LEAKY)
In the UK: +02071932872
Remember: This week's show features director M. Night Shyamalan and is due out Sunday.