MSNBC Commentary on "Harry Potter Dead Pool"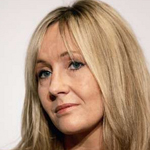 Jul 19, 2006
Uncategorized
There is a new article online continuing the media coverage on the possible deaths of characters in Book Seven; this one coming now from MSNBC. Along with a discussion on some precedents for writing off a main character such as Harry, this commentary also mentions the poll we featured here on TLC and notes:
"Nobody seems particularly perturbed at the idea of Voldemort getting the hook — after all, he's the chief villain, and the series' resolution almost requires his destruction. Harry is another story. Many readers are having difficulty accepting that the hero of the story would die — and worse, one who's still a boy."
The article continues on with their odds on the demise of certain characters in the books. Some examples:
Albus Dumbledore, Hogwarts headmaster.
Doom factor: Is he really dead? Sadly, I think so — but there's probably a good reason Harry saw a phoenix over his tomb in the last book. But who returns from the dead just to keel over again 200 pages later? That's just careless. Odds of dying: Forget about it — he's dead already, or he'll survive us all.

Severus Snape, former Hogwarts professor, longtime Potter antagonist, and murderer of Dumbledore.
Doom factor: Very high. Nobody knows whose side Snape is really on, and double agents tend to get shot at by both sides.
Odds of dying: 3 to 1

Ronald Weasley and Hermione Granger, Harry's best friends.
Doom factor: Extremely unlikely. These guys will be telling their grandchildren stories about Harry and Voldemort in 50 years.
Odds of dying: 100 to 1

Neville Longbottom, Harry's classmate.
Doom factor: Medium. Neville has a growing heroic streak that should put him in the thick of the fight — and in harm's way.
Odds of dying: 30 to 1
Thanks to everyone who emailed!