J.K.Rowling Receives Honorary Degree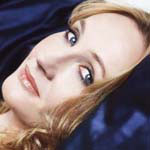 Jul 06, 2006
Uncategorized
Today, author J.K. Rowling received her honorary degree from the University of Aberdeen. Jo received her Doctorate of Laws from the University in honor of her continuing support of research in the fight against Multiple Sclerosis. Upon receiving the award, JKR noted "I am thrilled… it is very exciting." Jo has long been involved with MS, giving very generously through the years, and is a Patron of MS Society Scotland.
"J.K. Rowling is best known because of a book that she wrote in a cafe in Edinburgh which has made her a household name," Neva Haites, head of the university's College of Life Sciences and Medicine, told the award ceremony at Aberdeen's Marischal College. "However, what is less well known is Ms. Rowling's significant contribution to many charitable causes."

Haites said Rowling had taken on leadership of the MS Society Scotland after discovering "what she called 'the appallingly poor quality of care available to people with multiple sclerosis in Scotland'."

"She is an example of a Scottish leader who has used her reputation and wealth to support the battle for improving human health and for fighting human disease," Haites said. Dressed in a dark suit, Rowling smiled to acknowledge the audience's applause as the received the honor.
You can see some early photos of Jo receiving her award, here online from Getty, more here at Reuters/Yahoo.
UPDATE: Dissendium has a report from a person who attended the event, and even managed to get Jo's autograph and more, here.