Announcement: New Scribbulus Feature, "If You Like Harry Potter…"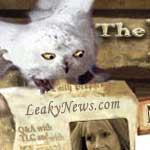 Jul 08, 2006
Uncategorized
We've got a special new feature of Scribbulus, our essay section, with a whole new way for you to share the things you love with your fellow Potterfans – and I've written the first essay to start it off. It's called, "If you liked Harry Potter…" and it's a place for all those review of books, films, etc., that you love that you think your Potter comrades would like as well. It will be a place for entertainment reviews written by Leaky staff or readers, with the reviews specifically focused on how the work compares to Harry Potter and why Potter fans in particular might or might not like it. The same Scribbulus quality standards apply, with two differences: the minimum 1000-word limit will be relaxed if necessary, and the reviews will be published on a variable schedule depending on when we receive them and the publish dates of the works reviewed: in other words, at almost any time! If you review a new movie, we'll try to get the review published while the movie is still in theaters!
The review I've written to kick this off is one of Lady in the Water, a Warner Bros. film I was asked to screen because the folk over there thought there was special Harry Potter interest that you all would appreciate, and for the most part, they were right. You can read it, here – enjoy!
We can't wait to feature your opinions about your favorite non-Harry fare! If you have questions about this new section, please ask them in the regular Scribbulus forum – enjoy.