Video of "Harry, Carrie and Garp" Live; Download Link Available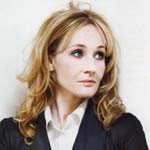 Aug 10, 2006
Uncategorized
Update: To directly download the entire gigabyte of video, click here. It might not work on a Mac.
The video of "An Evening with Harry, Carrie and Garp," the reading J.K. Rowling did at Radio City Music Hall last week, is now up on video.msn.com. The direct link to the video is right here. For transcripts of both nights and MUCH more coverage click here.
You need Internet Explorer 6 and a bunch of Windows applications to make this item work (sorry Mac people…we're working on it. Anyone who captures it please send it to [email protected]). Thanks to all who emailed!