Two Fans Tell Story of Meeting with J.K.Rowling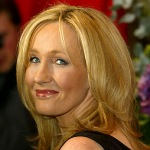 Aug 13, 2006
Uncategorized
There are new stories in the press about two lucky fans who got to ask author J.K. Rowling some questions while she was in New York for the "Harry, Carrie, and Garp" charity readings at Radio City Music Hall.
The first story involves young Kyle Searcy of Destin, Florida who spent almost a half-hour with JKR asking her questions. Kyle, who has cerebral palsy, met with Jo via the Dreams Come True organization, who grant wishes for seriously ill children. Kyle was able to get all six books autographed, and says this of his meeting with the Harry Potter author:
"I talked to Jo Rowling for about 30 minutes," Searcy, 13, said in an interview. "She told me about the different characters, and a little bit of information on the (upcoming) seventh book … I asked which book in
the series was her favorite, she asked me the same question."
You can read the entire article about Kyle below. The second interview is with Alex Friedman, an 11 year old Harry Potter reader from Shaker Heights, Ohio who got to ask JKR two question at the first night of the readings. The Cleveland Plain Dealer reports:
asked her two questions: "The last book will begin with the four most important adults in Harry's life dead. Why did you want to start the book with Harry in such a lonely place?"

[Her reply: "Harry is not completely alone. He still has his two faithful sidekicks. In these sort of epic sagas, the hero eventually has to fight alone."]

And, "You wrote the last chapter of the last book before you even started the first book. Has it changed much from what you originally planned?"

[Her reply: "The essential plot is what I always planned. But a couple of characters I expected to survive have died, and one character got a reprieve."]
You can also see a photo of Alex on the Time for Kids report on the "Harry, Carrie, and Garp" event. Thanks Helen!
HEADLINE: Destin resident meets Harry Potter author in New York

BYLINE: Fraser Sherman, Destin Log, Fla.

BODY:

Aug. 12–Not many Destin residents casually refer to Harry Potter creator J.K. Rowling as "Jo." Kyle Searcy is the exception.

"I talked to Jo Rowling for about 30 minutes," Searcy, 13, said in an interview. "She told me about the ifferent characters, and a little bit of information on the (upcoming) seventh book … I asked which book in the series was her favorite, she asked me the same question."

Needless to say, Searcy now has all six Harry Potter books autographed.

Searcy, who has cerebral palsy, met Rowling at New York City's Radio City Music Hall, courtesy of Dreams Come True, a charitable group that grants the wishes of children with serious illnesses. Searcy's wish was to meet Rowling, the best-selling author of the Harry Potter series. Searcy met her at "An Evening with Harry, Carrie and Garp," a charity event that featured Rowling alongside authors Stephen King and John Irving,
reading excerpts from their books and stories.

Searcy said he's read some Stephen King — his favorite is "Salem's Lot" –and also read Irving's "The Cider House Rules" to prepare for his trip, though he found the Irving book "kind of dry." He said his favorite writers
next to Rowling are Lois Lowry and Philip Pullman.

Searcy's interest in fiction lies not only in reading, but in writing: He was one of the participants in the Destin Library's Young Writers Program this summer. Will Rogers, who organized the program, said he started it after reading about students not writing enough, basing the program around a writing initiative conceived by Yale University. The library program included writing assignments and visits from local authors such as Walton County resident Kathryn Krueger, the author of "Road to Grandma's House."

"I learned (from the class) about different perspectives on writing and how to write," Searcy said. "It was a fun, entertaining class."

Searcy said he likes to write mysteries, "complex stories," and persuasive essays, adding "I just like to write, period … When you're done I get like 'Icreated that!' I enjoy seeing other people enjoying it, and I like making other people happy any way I can — a lot of times, that's with my writing."

Another Young Writer participant, Rachel Struzinski, 11, said she likes writing stories "that mix people from real life with things like a talking fish." Struzinski said that although she lives in Fort Walton Beach, she found out about the library's program while staying with her aunt for part of the summer,then continued attending after she returned home: "I really like writing a lot."

Struzinski said she also enjoys reading. Her favorite authors are Sharon Creech, and Carl Hiassen, who wrote the popular young-adult novels "Hoot" and "Flush." Struzinski said her interest in writing began with one of her teachers, Miss Armstrong: "She had a green paperweight, drew some eyes on it and named him Mr. Fishy. He got smashed, so I wrote a book about how he died."

Like Searcy, Struzinski said she'd learned a lot from the library program: "I 've learned new words I can write to make my books sound interesting. I learned how to write better."

Copyright (c) 2006, Destin Log, Fla. Distributed by McClatchy-Tribune Business News.