Winners of Fan-Fiction Contest Announced!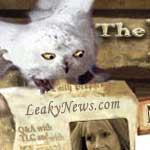 Aug 13, 2006
Uncategorized
A few weeks ago we told you about our very first Fan-Fiction Contest as part of Leaky and PotterCast making our trip to Lumos and Las Vegas. We had a HUGE response to this contest, and we are now proud to announce the winners.
In the Most Creative Category, First Prize went to Laura Keaton for her entry "What Happens in Vegas…Gets Reported to the Order."
For the Funniest Fic, Weirdsis and her entry "Harry Potter and the Vegas Lumos" took First Prize.
To see the entire list of winners, and read their fantastic entries, click here. All winners get will also get a special icon that you can see below their avatars in the lounge posts, and codes that you can post on your blogs and sites elsewhere. Congratulations to all who entered! Stay tuned as we will soon have another great fun contest for you!