PotterCast #52: Neville's Hair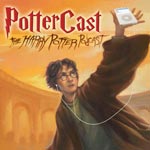 Aug 21, 2006
Uncategorized
The 52nd show of (the now-Podcast Award winning!) PotterCast, is now up! But first – if you haven't yet, go over to LeakyMug.com to see the video of our live NYC show!
In this PotterCast, Matt Lewis is back for the second of this three parts and he talks about his hair, his fat suit, and how, if his head ever gets too big, we can all feel free to smack him. To listen, just hit the "Play" button on the right side of the page (—>), or use iTunes, or direct download.) More notes:
PotterCast has been awarded Best Entertainment Podcast at the Podcast Awards – thank you, guys!
-Our interview with Matt Lewis continues, with some great bits this week:
–What he really thinks of his Movie Five Hair
–Send him hats, people. Hats. (Matt Lewis, c/o Leavesden Studios, PO Box 3000, Leavesden, Herfordshire, WD2 7LT, UK)
–Neville's fat suit (the "suit that simulates fat")
–We start taking your calls for Matt, and you have some great ones
–Matt promises never to get too famous to talk to us, with painful results if he's proven wrong
–"Give a Galleon": The hardest thing the boys have ever had to do (download it here to be reminded)
–Matt hasn't met Dawlish yet!
–Neville directing traffic!
–PotterCast is why the movie isn't coming out until next year, says Matt
-John, Sue, Jason/Guru and Steve in an excellent Canon Conundrums this week: What is the mystery of Aunt Petunia about?
–Could Dudley have ever been a wizard?
–John has a crazy idea (shocking)
–How much awareness of the magical world does Petunia have?
–Underage drinking in book six!
-Do the trio have non-magic talents?
-Did Lily know her sacrifice would help Harry?
-How did Ron and Hermione get into Snape's DADA class in book six?
-Rickatoni! (It's Alan Rickman's pasta dish)
-The official bureau of titles
-Me so Orna!
–LeakyMug.com has new merchandise, check it out!
-John's terrible Arnold voice
-Melissa says Rowling wrong (not!)
-Jo's Nimbus 7,000 Concord Jet
-First choice guest Ben Schoen comes to the wrapup
-Is *this* the worst wrapup ever?
Remember you don't need an iPod to listen; just a computer and an internet connection, which you already have! You can listen most easily on iTunes, which you can download and install here by clicking here to listen, or you can just use the streaming Flash player at PotterCast.com or just on the right side of this page. You can also direct download it here, and discussion of the PotterCast is right here. We will also have a chat today on the Leaky Lounge at 4 pm EST, so log in at that time for that! Enjoy!