Live NYC Leaky Mug Now Online!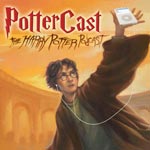 Aug 09, 2006
Posted by Melissa Anelli
Uncategorized
Our live LeakyMug from New York City is now online! You can subscribe to the all-new, all-on-its-own LeakyMug feed via iTunes right here. If you're anti-feed, you can download it here by right-clicking and saving. In this show we go over some of the highlights from Vegas and the New York readings, and just have a lot of fun in general. The video actually will be out shortly, this time, so stay tuned! Don't forget that today, tomorrow and Friday are your last days to vote for us at the PodcastAwards – by doing so (MuggleCast for People's Choice, PotterCast for Best Entertainment!) you can help send the LeakyMuggers to California to do (hopefully) another live podcast at the end of September!