Midges Affect Potter Film Crew in Scottish Highlands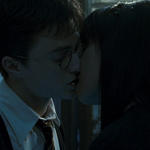 Aug 09, 2006
Uncategorized
This is North Scotland has a rather unusual story about filming for Harry Potter and the Order of the Phoenix. It would seem the Midges (pesky gnat-like creatures) were so bad in the Highlands this summer, that technical crews working on the film had to take refuge under a protective tarp in order to complete their work for the fifth Potter movie.
A special effects team had the job of moulding plaster casts of rocks at the weekendat stony outcrops in Glen Nevis, and along the Road to the Isles. But clouds of midges meant the film's technicians had to work under tarpaulins, using protective headgear.
…
The technicians' task is to make templates of enormous Highland rocks. The resulting impressions will then be studio manufactured into rubbery rocks and transported to Hogsmeade, the wizarding village which is home to Hogwart's School of Witchcraft.

At Hogsmeade, the realistic-looking finished articles will be used to provide visual continuity for the film – replicating some of the rugged mountain-side scenery filmed earlier this year in the Highlands.
….
"Most of the filming was done earlier this year but the artificial rocks will blend in with a shooting sequence at Hogsmeade. The technicians have learned a lot about the rockfaces in Glenfinnan and Lochailort, and they've also found out plenty about the midges. In fact, we've been kidding the team on that the midges are so bad this July, they've even been attacking the clegs (horseflies)."
Principle filming for Order of the Phoenix continues at Leavesden Studios in London, England, with location shoots ongoing as well. Harry Potter and the Order of the Phoenix is due in theaters next July.