JKR's Blog, Emails to be Archived at National Library of Scotland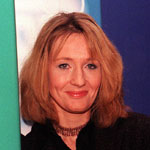 Sep 10, 2006
Uncategorized
The National Library of Scotland has announced plans for a "digital repository" of "blogs, journals and e-mails written by leading Scots," including J.K. Rowling. Curators of the archive received a £1.8 million grant to launch the project, which is expected to be available to the public in 2008. Simon Bains, Digital Library Manager of the NLS said that items will be selected for the archive by virtue of their cultural significance:
"We'll be harvesting the work of prominent cultural figures, but also other interesting social history documents."
Because Jo uses her website as a way to communicate directly with her readers, JKRowling.com was noted as a "must-check" for fans of the Harry Potter books.