Dan Radcliffe Talks "Extras"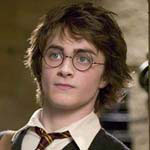 Sep 05, 2006
Uncategorized
There is a new interview online tonight with actor Dan Radcliffe (Harry Potter) regarding his role in the Ricky Gervais comedy show "Extras." Jenna, from DanRadcliffe.com spoke with Dan about his skit in a new episode of the show, which has a confirmed airdate now of Thursday, September 28th at 9:00 p.m. on BBC2. Daniel says:
"I play a very, very warped version of myself in a scouts uniform," Daniel laughs, "because obviously they couldn't do references to Harry Potter for legal reasons, so they had to put me in a scouts uniform. They couldn't have me in a school outfit or anything. The scouts uniform looks absolutely ridiculous and very, very funny. I play this very obnoxious teenage boy who endlessly flirts with everybody he sees. It should be very, very funny, but there is this whole other story in the episode, which I think is also very funny."

Dan really enjoyed portraying this character. The episode took a total of two days to film. "Oh it was great fun because it is something that is so removed from myself. It was such a departure, and a major departure from Harry. It was just really, really good fun. We wrapped at about 4 o'clock each day. We worked unbelievably fast and it was just really, really good fun. We had a good laugh and it was all really light-hearted. Joking around is what we basically did for two days. It was fantastic." I don't know about you guys, but I think he had a really, really great time filming this! *wink*
Thanks Jenna!