Young Snape Speaks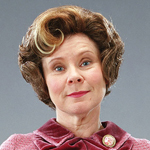 Sep 06, 2006
Uncategorized
Newbury today has a brand new interview with Alec Hopkins, who will be seen as young Severus Snape in the upcoming Harry Potter and the Order of the Phoenix. The young actor discusses getting the part, noting his work for the Pensieve scene is a small one, and what it was like working with his older counterpart, Alan Rickman.
"Alan Rickman spent a couple of hours having a chat with me about the part and obviously that was nerve wracking; there was me as a nobody and then this famous actor.
"He's very serious about acting but he likes to joke around. It was really nice and it surprised me – I thought a big star would be different but he was so nice.â€
…

"The part is pretty easy as it's such a small scene, but because the character has been portrayed by someone before, it's about taking someone's characteristics and trying to copy them.
"I watched how he moved, spoke and the emotions he goes through. He also gave me some pointers about the character — how he would walk and hold himself, like keeping a straight back."
Harry Potter and the Order of the Phoenix will be released in theaters next July. Thanks to HPFZ!