Rumor: JKR Says Book Seven "up to about 750 pages"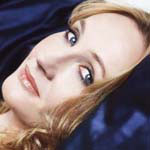 Sep 08, 2006
Uncategorized
Update: We've confirmed that Jo was there and that she did speak informally with reporters. Whether she actually said 750 pages…we'll see!
A UK tabloid is reporting a new quote from J.K. Rowling regarding the length so far of Book Seven. As seen in "The Ticket" column of The Mirror, the reporter says he attended a tea party for the release of Driving Lessons which was attended by actors Rupert Grint, Julie Walters, John Hurt, and author J.K. Rowling, where he spoke with Jo about the last Potter book. Quotage:
She tells The Ticket she is half-way through writing the seventh and possibly final book, but the 41-year-old Scottish author is keeping tight-lipped over rumours she's planning to kill off Harry.

"I'm up to about 750 pages now, but I'm not telling anyone what happens to Harry,†she says. "I've just come along to support Rupert who's absolutely terrific in Driving Lessons.â€
UPDATE: SnitchSeeker also let us know that The Times newspaper also mention that Jo attended a tea party on Sunday at the Caledonian Hotel to celebrate the release of Driving Lessons. This articles does not mention any conversation about the book, but is another source for placing Jo at this party. Please consider this still very much in the rumor stage for now, and we will update with more on this when we can. Thanks T and SnitchSeeker!