"Driving Lessons" DVD Due in December, Additional Press Coverage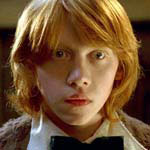 Sep 09, 2006
Uncategorized
While the new Rupert Grint film "Driving Lessons" has just premiered in the U.K., Play.com now has the DVD for this movie due on December 26 of this year. As we reported previously, Driving Lessons will be in theaters here in the States for limited release starting October 13.
Also, the press coverage of Driving Lessons continues. FilmFocus.co.uk. now has a full interview with the stars of the film, Rupert Grint and Julie Walters who discuss their roles in this movie, as well as their roles in the Harry Potter films. Rupert also addresses a question on whether he would ever consider work in the theatre.
FF: Has she tempted you to try some stage work?

RG: I don't know really. I know Dan [Radcliffe] is off to something quite major there, but I don't know. I've not really had much experience with stage, aside from a couple of school plays, but maybe later.
Finally, Rupert also appeared on the Channel 4 program "This Morning," where he reiterated again that they were more than half-way through filming on Phoenix, and had completed most of the big scenes. Rupert also discusses failing his recent real life driving test, and he already owns a car , a Mini.
Thanks to Joe, Andy, and Pat!