Who is Smarter? Potter Fans or 20Q?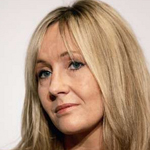 May 11, 2007
Uncategorized
Think you know your Potter? Warner Brothers has a new way for fans to test their knowledge of all things Harry Potter as they announce the arrival of the Harry Potter 20Q game. Based on the original game where one person thought of something and the fellow players to guess what they were thinking of in twenty questions or less, a press release says this new version of the popular handheld game "asks fans to think of people, places, and things from the books and films. The goal? Try to stump the game's remarkably clever and precise artificial intelligence with knowledge of Harry's wizarding world."
In effort to try and stump fans (and it will be a tough go against the smart Leaky Potter fans!), WB and Radica, a subsidiary of Mattel, is asking fans to "train" via their website. So quills at the ready (or in this case, mouse and keyboards), and click here to test your knowledge. Enjoy!
This product is set to be available later this fall.