Hogwarts, A History a Real Possibility?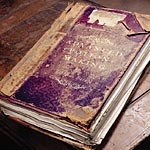 May 12, 2007
Uncategorized
The Scotsman is reporting tonight about a possibility again of author J.K. Rowling writing a type of Hogwarts, a history book as a follow up to the Harry Potter series.UPDATE: The Telegraph is also now reporting this noting "the tantalising possibility has been confirmed by her agent, Christopher Little, who said Rowling had "retained all the rights in the Harry Potter series" and pointed out that this included any companion books "which she may indeed write herself." The Scotsman newspaper reports the following:
JK ROWLING is planning to write an eighth Harry Potter book, it was claimed last night. But fans shouldn't get too excited. Instead of a new novel, the writer is apparently considering compiling an encyclopaedia of magic. According to reports last night it would cover historical figures such as the founders of Hogwarts school, along with elaborate genealogies of major characters. The book would also allow Rowling the chance to flesh out characters who only merit passing mention in the novels.
Readers will remember that Jo has said in the past this was a possibility on her website, and the most recent last June on the Richard & Judy program where she said " Yeah, well I have always said I might do a kind of encyclopaedia of the world for charity, just to round it off." While this sounds very exciting indeed, please keep this very much in the rumor category for now. We are trying to obtain more information about this and will update as soon as we can.