Australian Publishers Allen and Unwin Open JKR 'Midnight Signing' Competition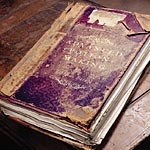 Jun 20, 2007
Uncategorized
Along with US and UK Harry Potter publishers Scholastic and Bloomsbury, Allen and Unwin, who publish the series in Australia, have opened their 'J. K. Rowling and the Midnight Signing' contest. Similar to the US and UK contests we previously told you about, Allen and Unwin are now accepting entries to win tickets to London for J. K. Rowling's Midnight Signing of Harry Potter and the Deathly Hallows on July 21, 2007. Details:
To celebrate the publication of Harry Potter and the Deathly Hallows on 21st July 2007, J.K. Rowling will be signing the night away at the Natural History Museum in London. The event begins on the night of the 20th July, and is expected to last until dawn.

Register your details below and you could win tickets for you and a friend or family member to attend this event, meet J.K. Rowling and have your book signed. (Please note that any winner under the age of 18 must be accompanied by a parent or legal guardian.)

The winners will also receive return airfares to London from Sydney or Auckland, three nights' accommodation in London and copies of Harry Potter and the Deathly Hallows.
Open to Australian and New Zealand residents, all entrants must be aged 8 years or over on 20th July in order to enter. Full details can be found on the entry page. The competition ends on June 27th. Good luck to all!
Thanks to Shaun and everyone else who emailed!