PotterCast 94: A Left Turn At Albuquerque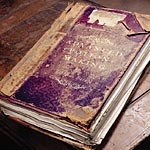 Jun 23, 2007
Uncategorized
PotterCast 94 comes to you live from Albuquerque, NM, the next stop on our summer tour for PotterCast, our Harry Potter podcast! To listen, just hit the "Play" button on the right side of the page (—>), or use iTunes, or direct download.
Live from Albuquerque, NM:
– Attendees answer the 5 questions: Harry will Die!, Snape is a very bad man, Harry is not a Horcrux, Harry will not return to school, We will go behind the veil
– How did it come to pass that Pettigrew became Ron's rat?
– Why did pettigrew choose the weasley family? Was it deliberate?
– Return of Dueling club
– How do you make a Horcrux?
– Who else was in Godric's hollow?
– Some special PSAs from Harry and the Potters
– It's hot in New Mexico
RT: 0:50:52
Editor: Stede Bonnett
PotterCast's Summer of Seven Tour
HarryPotterSeven.com
Scribbulus
Harry and the Potters
Podcast Alley
Digg
Direct download (36 MB).
Direct download low-bandwidth (8 MB).
Remember you don't need an iPod to listen. Listen easily on iTunes, which you can download and install here, by clicking here to listen, or you can just use the streaming Flash player at PotterCast.com or just on the right side of this page. Discussion of the PotterCast is right here. Enjoy!