"Order of the Phoenix" Press Report Videos and Reviews Now Online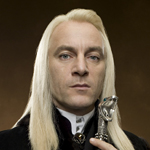 Jun 30, 2007
Uncategorized
A slew of Harry Potter and the Order of the Phoenix press reports, reviews and interviews with the cast by many news outlets from around the world are now online. Our amazing video galleries angels have been hard at work again and the gallery now features no less than a bakers dozen video reports from the past few days. Here is a run down of the latest:
Along with the video reports, a number of print reviews of the film have been published along with the first Order of the Phoenix review in the Times a few days ago. Stateside, The Hollywood Reporter and Variety reviewed the film and while both commenting on its condensed nature, Variety takes a more positive view, noting the stellar acting by, among others, Alan Rickman in his role as Severus Snape. The Telegraph in the UK also touches on similar subjects in its review the film, saying in part:
Yet the film is dark enough to engage adults, familiar enough to reassure us and fast-paced, as 766 pages are packed into two hours and 18 minutes.

And who can watch Harry and friends flying in formation along the Thames and not dream of being able to join him?

Each successive film in the Harry Potter series adds layers of depth while the plot moves into rewarding territory. Existing characters grow richer and more complex while new characters add spice.
Finally, The Guardian also has a report online from the films premiere in Tokyo which goes into detail of the event and the many fans reactions to seeing the film. Quoteage:
Momoko Kawai, a 22-year-old student and self-professed Potter addict, said she was pleased the film melded so easily with the previous installment, but identified an added intensity in the actors' performances.

"It was very different from the other Harry Potter films. It was more adult than before – in fact I even cried at one of the scenes. Harry is a man now, and you can see that in the way he responds to people."
On a related note, two trailers for the now released Harry Potter and the Order of the Phoenix video game have been released and can also be seen in our Vid Gals. The trailer for the Nintendo DS game can be found here, and a special trailer for the Mobile version of the OotP game, here.
Harry Potter and the Order of the Phoenix will be in theaters July 11th in the US and July 12th in the UK.
Thanks very much to all who mailed!